Dr. Jessica Nardone
Dr. Jessica Nardone is an orthodontist at Etobicoke Orthodontics & Oral Surgery in Etobicoke.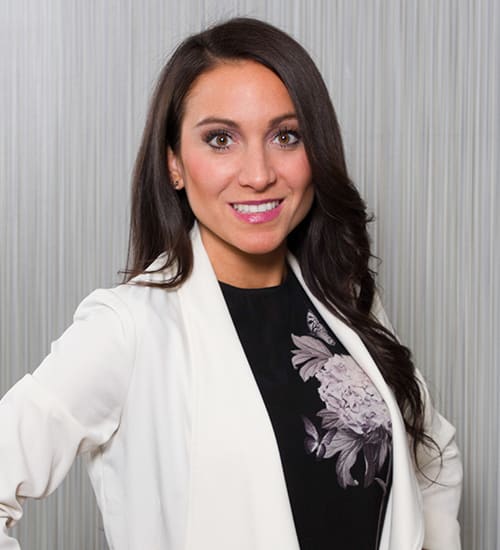 Dr. Jessica Nardone grew up in Hamilton, Ontario and began her post-secondary education at McMaster University. She went on to attend the University of Toronto where she obtained her Doctor of Dental Surgery degree, and was recognized with awards for outstanding performance in Clinical Orthodontics, excellence in academic achievement and involvement in extracurricular activities, and most valuable player in her Dentistry soccer team.
Dr. Nardone is the oldest of four sisters in her family, and because her youngest sister has Autism, she has always had a keen interest in helping children with special needs. This inspired her to spend one year at SickKids Hospital in Toronto providing Dentistry services to children with chronic medical conditions, acute illnesses, developmental delays, craniofacial anomalies, as well as those requiring emergency care.
Dr. Nardone returned to the University of Toronto to complete her specialty training in the field of Orthodontics where her true passion lies. She believes that dental health, smile esthetics, and tooth and jaw functional relationships are integral components of one's overall health and well-being. Through having braces herself, she has experienced the extent that a smile transformation can make on one's own self-esteem and wellness, and feels that bringing about this change in others is very exciting and always rewarding!
Outside of the office, Dr. Nardone enjoys chasing soccer balls, cheering on the Leafs and TFC, going to live concerts, travelling, and spending time with family and friends.